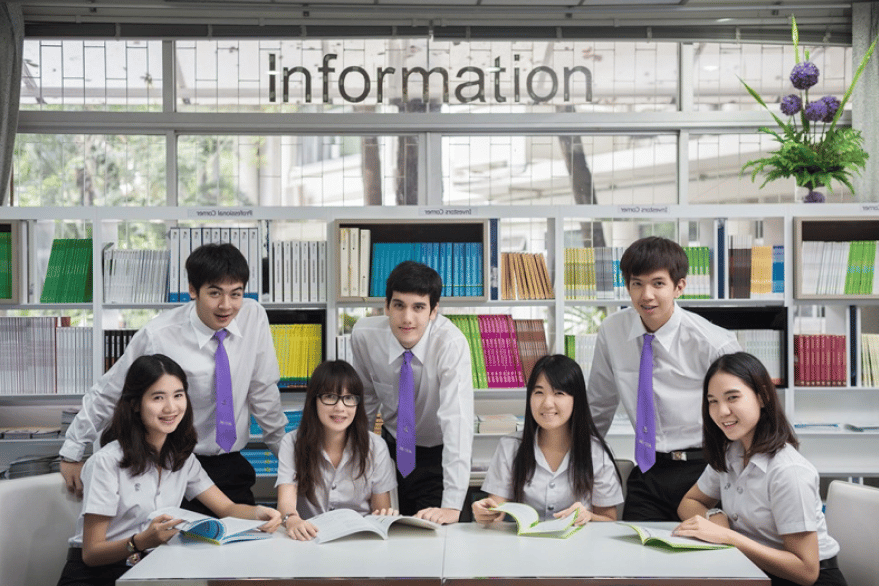 Program
Bachelor of Accountancy Program (International program)
Degree and Field of Study
Bachelor of Accountancy (B. Acc.)
Program Philosophy
The Bachelor of Accountancy program aims to educate and produce students with comprehensive knowledge and proficiency in accounting, information technology, and communication. This will enable them to effectively manage and operate businesses, while maintaining upright morals and social consciousness.
Program Objectives
To acquire adequate academic knowledge and accounting skills to fulfill the requirements of the organization. 

To obtain knowledge and proficiency in utilizing information technology to help gather information for effective decision-making. 

To maintain strong ethical values, moral conduct, and social consciousness within the accounting profession.
Required Credits
Program Description
Four-year program
Taught in English

Major in Accounting, and r

equired minor in either Information Technology or Data Science.
Class Hours
Monday – Friday (08.00 – 16.30)
Applicant Qualifications
Graduated grade 12 (Matthayom Suksa 6) or equivalent with qualifications in accordance with Chiang Mai University regulations.

Qualified under the criteria set by the Faculty and/or Department of Accounting.
Career Opportunities
According to the Accounting Act, B.E 2543 (2000) and the Accounting Professions Act, B.E 2547 (2004), graduates are able to practice in the accounting profession and other related professions in the form of independent professional practice or working for organizations in either the government or private sector in the following areas: 
Accounting/ Bookkeeping
Accounting Audit
Managerial Accounting
Taxation
System Accounting
Accounting Education and Technology
Internal Audit
Financial and Accounting Consultation
Bachelor of Accountancy Program
(International Program)
* New *